Subject to status*
Subject to status : Guidelines on Police Requirements & Response to Security Systems
The National Police Chiefs' Council (NPCC) has agreed to these revised guidelines being circulated to, and adopted by, Police Forces in England, Wales & Northern Ireland.
It is NOT PROTECTIVELY MARKED under the Government Protective Marking Scheme and any referrals for advice and rationale in relation to Freedom of Information Act disclosure should be made to the NPCC Central Referral Unit at :- npcc.request@foi.pnn.police.uk.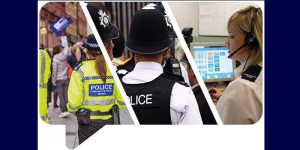 These revised guidelines have been produced and approved by the NPCC Crime Operations Coordination Committee. Guidelines/Strategy produced by the NPCC should be used by chief officers to shape police responses to ensure that the general public experience consistent levels of service.
The operational implementation of all guidance and strategy will require operational choices to be made at local level in order to achieve the appropriate police response and this document should be used in conjunction with Authorised Professional Practice (APP) produced by the College of Policing.
It will be updated and re-published as necessary. Any queries relating to this document should be directed to either the author detailed above or the NPCC Business Support Office on 020 7084 8959/8958.